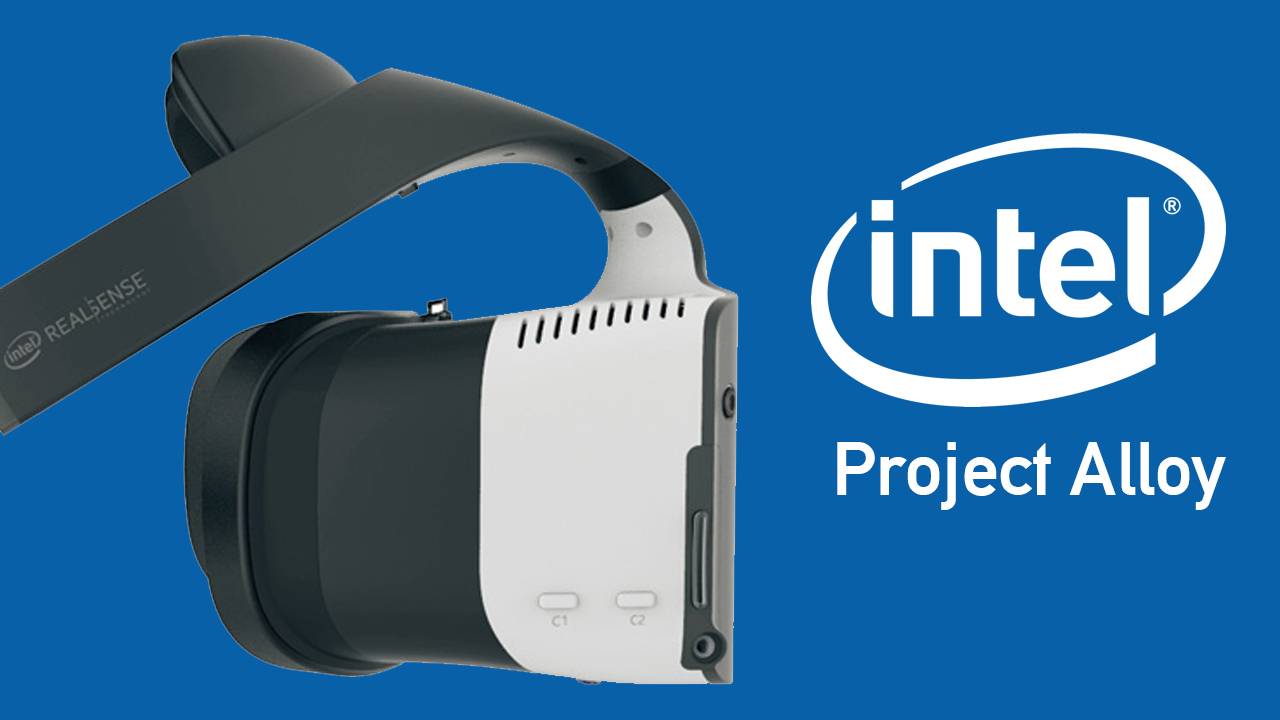 Intel CEO Brian Krzanich unveiled Project Alloy, a new virtual reality platform, during his opening keynote at the 2016 Intel Developer Forum in San Francisco. "The Alloy platform completely redefines what is possible in an all-in-one VR platform," states Intel in their press release, referring to Alloy's mixed use of augmented and virtual reality.

To those who closely follow the virtual reality industry, Intel's entry into the crowded mosh pit that is VR likely comes as no surprise. The company has missed their chance when it comes to mobile, so the pressure is on them to come up with a technology that would help them stay as relevant in the future mobile-first world filled with virtual and augmented reality experiences as they are now.

Google has been pushing virtual reality with their ultra-affordable headset made from cardboard, and, with Google Daydream, the company is now starting to establish itself in the as a worthy competitor to Samsung's Gear VR, a mid-range mobile virtual reality headset. But neither of these companies occupies the spot that Intel wants to seize. The main target is the same demographic that would purchase an Oculus Rift headset for its superior graphical fidelity and immersion.

"Merged reality delivers virtual world experiences more dynamically and naturally than ever before and makes experiences impossible in the real world now possible," said Intel's chief executive, Brian Krzanich. Project Alloy revolves around Intel's RealSense technologies, a platform for implementing gesture-based human-computer interaction techniques.

When used for the purposes of virtual reality, RealSense technologies help Intel get rid of several critical restrictions of current VR solutions. For starters, Project Alloy cuts all cords, allowing users to enjoy a free range of motion without being chained to a computer. To ensure users won't bump into real objects while being immersed in virtual worlds, Alloy employs advanced collision detection and avoidance system. As a user approaches, let's say, a wall, the wall will become visible in the virtual world.

Not only that but the same technology also allows you to bring your own hands into your virtual world and use them to interact with objects just like you would in real life. The RealSense cameras on the headset can accurately track finger movements, analyze them in real time, and project them back into the virtual environment with an unnoticeable delay of just a few milliseconds. What's possible with a technology like this is limited only by the imagination of developers.

Intel knows that and is ready to support developers by releasing a suite of sensing and computing technologies and collaborating with Microsoft to ensure that Windows-based content works great on Alloy and other Intel-based virtual reality devices. According to Intel's website, "Intel will open the Alloy hardware and provide open APIs for the ecosystem, allowing developers and partners to create their own branded products from the Alloy design, in 2017."

The current version of Project Alloy, which is still just an early prototype, shares certain design features of both PlayStation VR and Samsung's Gear VR. One commentator complained about problems with fit and comfort, saying that the headset felt too heavy. But, according to Tim Parker from Intel, the final version of Project Alloy will offer a much better user experience. The company plans to ship first units in the second half of 2017, and they should feature Kaby Lake processors and a single 400 series RealSense camera, instead of an older Skylake processor and two R200 RealSense cameras. What's more, the final Project Alloy will support a discrete graphics card.

In past, Intel debuted several interesting tech concepts which failed to turn into real products, but, hopefully, things will be different this time around. Their partnership with Microsoft is promising and so is the concept itself. We already have lightweight mobile VR systems that offer a blurry glimpse of what VR is all about, and there's no doubt that there will be no shortage of heavy-duty tethered systems. Project Alloy could be right in the middle, striking the perfect balance between portability and graphical fidelity.

Of course, a device that's essentially a PC with an Intel microprocessor in it is just what the company needs to establish a foothold in the virtual reality market and ensure their revenue stream won't dry up as our computing habits evolve and change.