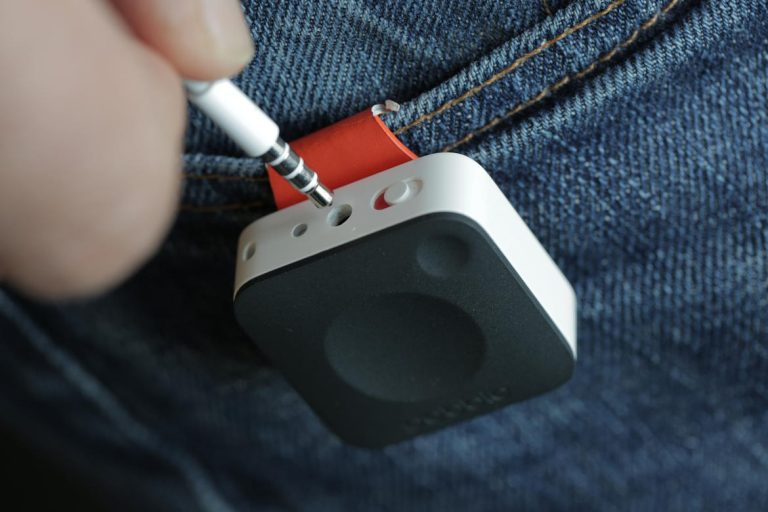 Pebble, the American smartwatch manufacturer responsible for the Pebble Classic and Pebble Time, is set to prove for the third time that their affordable smartwatches can easily rival the Apple Watch and Android Wear devices. The Kickstarter campaign for three new Pebbles launched on May 24, 2016, reaching its $1 million goal in the first hour and ultimately exceeding it by more than $11 million. What convinced 63,000 backers to pledge their money are two smartwatches, the Pebble 2 and Time 2, and one hackable 3G wearable, the Pebble Core.
Pebble 2
The original Pebble smartwatch was a black and white plastic device that was prone to scratches and for a long time lacked the ability to run third-party apps. Despite its flaws, a huge following quickly developed around it, proving that even unpolished products can be immensely successful if the underlying concept is interesting enough.

The Pebble 2 builds on the original idea but improves it in almost every way. The most notable addition is the ability to track heart rate. It took Pebble a long time to start taking health and fitness tracking seriously, only launching their own health-tracking application in December. According to The Verge, the company now believes that "fitness tracking has become the third pillar of smartwatch functionality, alongside notifications and basic communications."

The smartwatch is also lighter and thinner than the original Pebble, and the still black-and-white display is finally protected with a Gorilla Glass coating. The built-in microphone extends capabilities of the Pebble 2. The show is run by an ARM Cortex M4 processor, which is a high performance embedded processor with DSP instructions developed to address digital signal control markets that demand an efficient, easy-to-use blend of control and signal processing capabilities, explains ARM on their official website.

Users should be able to get up to a week of battery life out of the smartwatch. It will cost $99 and is expected to ship in September of this year.
Time 2
The Pebble Time 2 seems to be the premium watch from Pebble that customers we waiting for so long. The main problem with the Pebble Time and Pebble Time Steel smartwatches was fundamental inability to justify their higher price. The Time Steel never really felt like a Pebble watch in the first place – not to mention that it was almost 4 times more expensive than the basic Pebble watch. The Time also sacrificed Pebble's greatest feature, its long battery life, in favor of a clunky non-touch color display that was hard to read under direct sunlight.

So what has Pebble decided to do? They have decided to combine features of the Pebble Time and Pebble Time Steel into a single, highly-polished package. The new smartwatch can last up to 10 days and its 64-colour E-Paper screen with a 228 x 200 resolution now has more than 50 percent larger viewing area. The display is protected with Gorilla Glass 3, while the watch itself is made out of marine grade stainless steel. Not to lag behind the Pebble 2, the newly introduced heart-rate sensor and microphone are also present in this watch.

"We've been working with the display manufacturer to figure out a way of reducing border size which is one of the biggest pieces of feedback we got back from our customers. I think we've been able to crack it and get it down to this state," says Pebble CEO Eric Migicovsky. Indeed, the bezel is significantly smaller than the one found on the previous version.

Despite these improvements, the display still doesn't support touch, and the entire watch is controlled with buttons – a back button on the left side and up, down, and select buttons on the right side. At least, Pebble has made some efforts to increase their usability by adding a new framework called Actions. With this framework, users can use the buttons to quickly access various custom-configured shortcuts. "We're really taking a renewed focus on the health and fitness aspects of the watch," Migicovsky pointed out when asked why the company has decided to use a silicon band instead of a leather band like the one found on Pebble Time Round, the company's stylish smartwatch. "We wanted to make sure it was water resistant up to 30 meters like the rest of our products, but also added a rubber strap so you can work out or swim."

The Time 2 is available in gold, silver, and black color version. The smartwatch is priced at $169 and should ship in November.
Pebble Core
Perhaps the most interesting of all new gadgets from Pebble is the Pebble Core, the company's first non-smartwatch gadget. This small dongle can be attached to just about anything, using a magnetized leather clip.

The device came to life a direct result of the feedback Pebble received from their customers, who, while enjoying Pebble smartwatches, found themselves, again and again, wishing there was a convenient way how they could listen to music and track their location without hauling a smartphone with them.

The Core is a compact, square wearable device that can be connected with an iPhone or Android smartphone. But it can also be used independently, thanks to a Micro SIM card slot. As such, the Core is almost as if Pebble took all the advanced functionality from high-end smartwatches and stripped it to its minimal form. "Pebble didn't have a way of accessing the Internet before without a phone. This gives us a bit of a pathway to get through to the Internet," Migicovsky told CNET.

Inside is 4GB of storage space for use in conjunction with the dedicated Spotify support, which allows users to download music playlists for offline listening – either via a 3.5mm jack for headphones or over Bluetooth – in case they don't want to take advantage of Core's 3G capabilities. But the device can do much more than just replace your old mp3 player. The built-in microphone and GPS allow for voice messages, emergency SOS texts, quick Uber hailing, and the company has announced plans to integrate Amazon Alexa to access Amazon Prime Music, shop on Amazon, and even listen to news headlines and weather reports. The Pebble Core is said to last up to nine hours of active battery life. It can then be charged with any compatible Qi wireless charger.

The Pebble Core is also the first Pebble gadget to run on Android OS. The company believes that this will make the device more appealing to hackers and tinkerers, who could use it to do all sorts of wild things, including home automation.

Pebble plans to start shipping the core from January 2017 for $99 – only Kickstarter backers will get it for $69. It will be available in either black or white color.
Pebble's Competition
The new versions of smartwatches from Pebble are certainly a substantial improvement, but are they good enough to compete with other major manufacturers of smartwatches and fitness trackers?
Apple Watch
For consumers' point of view, the price of the Apple Watch is not easy to justify. The new Time 2 offers a similar premium design but for a much lower price. What it doesn't offer is the same premium user experience. The somewhat clunky, button-controlled 64-colour E-Paper screen simply can't compete with the AMOLED capacitive touchscreen found on the Apple Watch. It could, however, be redeemed by the amazing battery life and compatibility with both Android and iOS devices.

For developers, Apple's ecosystem offers a lot of possibilities how to make a living with paid apps published on the App Store. Developers get 70% of sales revenue while Apple handles worldwide payment processing and distribution. That's not to say that Pebble doesn't have its own version of the App Store, but they don't allow paid apps. As such, Pebble is likely to appeal more to the open-source crowd of enthusiastic tinkerers.
Android Wear Smartwatches
With new Android Wear smartwatches being released every month, customers have enough options to choose a watch that perfectly fits their needs; from sporty smartwatches such as the Casio Smart Outdoor Watch or Moto 360 Sport, to elegant timepieces such as the Fossil Q Wander or the Huawei Watch. But, at the end of the day, it all boils down to the philosophy behind the product. Pebble position themselves as manufacturers of everyday products that keep things simple and accessible. On the other hand, Android is known for its fragmented market that can be hard to navigate.

The one area where Android is the undisputed king is application development. Their comprehensive suite of development tools, low entry fees, and competitive revenue percentage make the platform perfect for seasoned and inexperienced developers alike.
Fitbit
Fitbit, the well-known manufacturer of activity trackers and wireless-enabled wearable technology devices, competes with Pebble with their only true smartwatch, the Fitbit Blaze. Since the Pebble 2 and Time 2 gained similar fitness tracking capabilities, costumes have to decide whether they want to spend their money on a single-purpose device that does one thing and does it well, or take advantage of over 13,000 apps in the Pebble app store that gives Pebble's smartwatches a much greater variety of functionality. What's more, Pebble smartwatches are also water-resistant and have a better battery life.
Summary
"I see a future where at some point you're gonna have multiple wearables that all talk to each other, that connect through the Internet," stated Migicovsky. This new batch of devices clearly points to the new direction that Pebble is heading. To get there, the company will have to work on their infrastructure, which is still lacking compared to other big names who compete with Pebble in the smartwatch and fitness tracking market. The fact that Pebble has decided to use Android Wear for the Pebble Core shows that the company is aware of the issue and is trying new ways how to solve it. It will be interesting to watch how they manage to position themselves on the increasingly more saturated market.