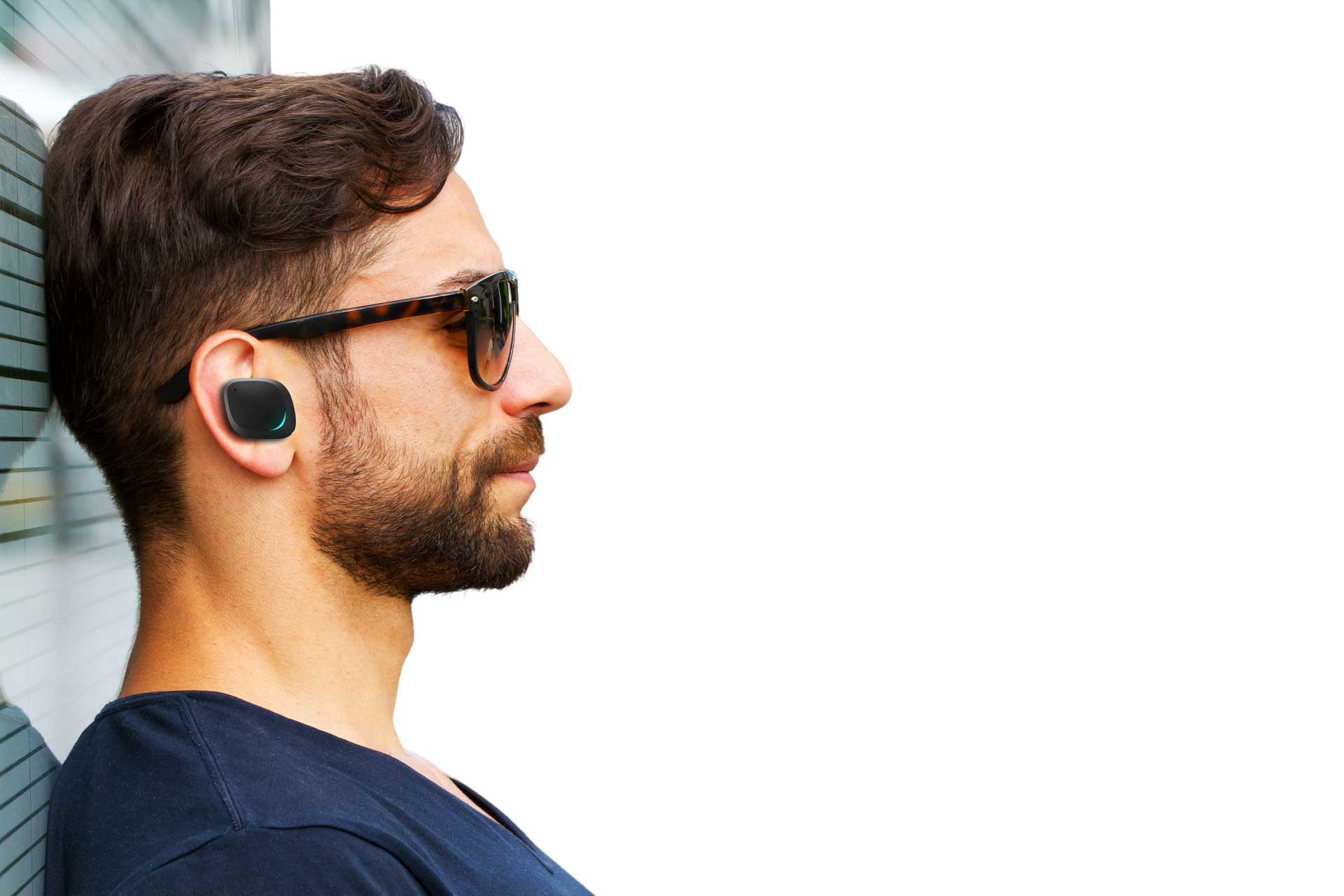 2016 was a good year for wearables.  According to data from the International Data Corporation (IDC) Worldwide Quarterly Wearable Device Tracker, total shipment volumes reached 19.7 million units in 1Q16, an increase of 67.2% from the 11.8 million units shipped in 1Q15. Ramon Llamas, research manager for IDC's Wearables team, said that "the wearables market continues to mature and expand."

Wearable devices still have a long way to go, but the technology has found its way into the hearts of consumers from around the world, who now eagerly await a new generation of products; one that will be sleeker, tighter, and more affordable than the current generation. These two meta-trends—maturation and expansion—will continue to play an important role even in 2017, as we'll see when we go through our list of top 10 most important wearable trends in 2017.
10. Moving Beyond Smartwatches
For a long time, wearable devices were synonymous with smartwatches. Perhaps it was the influence of decades' worth of sci-fi movies that caused the wrist to feel like the most sensible place where to put a small, sensor-equipped computer. Maybe it was our deep-rooted love for wristwatches combined with a desire to improve upon the timeless concept.

What matters now is that engineers and designers of wearables realize that our bodies offer plenty more convenient places for wearable devices, such as our fingers and feet. Nimb is a ring with an integrated panic button that can send an alert to friends and family, community members, people nearby, or emergency services. It looks like a beautiful fashion accessory, rather than a state-of-the-art piece of wearable technology, and works in a very discreet manner.

The word discreet has played an equally important role in the design of Ringly, a line of bracelets and rings that connect to smartphones via Bluetooth, effortlessly keeping track of steps, distance, and calories burned—metrics that previously required a person to wear a bulky smartwatch.

Under Armour has shown other footwear manufacturers how to design a good smart shoe capable of tracking time, cadence, duration, distance, splits, and other things in the natural way possible. Others, such as Xiaomi, followed Under Armour's lead soon after, and we expect to see this trend continue even in 2017.
9. New Metrics
Walking a few hundred extra steps every day is a good way how to lose a few pounds of fat, but it takes much more than that to achieve happiness and balance in life. The upcoming generation of wearable devices is aware of this, and it leverages some of the scientifically proven effects of mindfulness practice on the brain to affect the structure and neural patterns in the brain.

One such device is called Feel. This smart bracelet recognized and tracks your emotions throughout the day and provides you with personalized coaching to help you achieve your emotional well-being goals. It does this by measuring responses from a variety of physiological signals sent by a person's Autonomic Nervous System (ANS). Vinaya has similar goals, only with a greater emphasis on fashion and style, instead of science and data.
8. Project Soli
According to Google, "Project Soli is developing a new interaction sensor using radar technology. The sensor can track sub-millimeter motions at high speed and accuracy. It fits onto a chip, can be produced at scale and built into small devices and everyday objects."

Compared to cameras, radar technology has several key advantages. It has a very high positional accuracy, allowing developers to sense the tiniest motions with utmost precision. It can also work through materials, and, above all, the whole technology fits on a single chip with no moving parts, which could break. "It's a tiny sliver you could balance on your pinky toenail, with four antennas that provide full duplex communication for sending and receiving radar pings," commented Hakim Raja, Soli's lead hardware and production engineer.

With Soli, developers can borrow a language based on the metaphors we are already familiar with from physical controls and use it as a way how to interact with virtual objects and user interfaces.
7. The Ability to Power Wearables Through Motion or Body Heat
The limitations imposed by our current battery technology are at the very top of what customers complain about when it comes to modern electronic devices. Most smartphones are happy to work for two consecutive days on a single charge, and smartwatches are nothing to write home about either.

Fortunately, new ways how to generate electricity are just around the corner. "Researchers at North Carolina State University have developed a new design for harvesting body heat and converting it into electricity for use in wearable electronics," states the university in a blog post. "Wearable thermoelectric generators (TEGs) generate electricity by making use of the temperature differential between your body and the ambient air," the university further explains.

Chinese researchers have taken the concept of TEGs and turned it into a flexible, wearable thermocell capable of producing about 0.3 µW of power at 0.7V, which is enough power for a simple e-ink display, for example. Others, such as a lab at the Massachusetts Institute of Technology (MIT), create devices that can harvests mechanical energy from bending movements and convert it into electrical energy. As demonstrated during a fashion show in Bangkok, these technologies can be used together to develop smart fabrics that can harvest electricity from both the sunshine and the human body. Undoubtedly, they will play a central role in the design of many upcoming wearable devices.
6. Untethered Virtual Reality Experiences
Despite a substantial amount of skepticism, virtual reality headsets have become the coolest tech gift for Christmas 2016, proving to everyone that it's here to stay and improve. One particular way how all VR experiences can instantly become more immersive is the attainment of what Jim Merrick, Qualcomm's IoT director, calls "six degrees of freedom." "We need to get to the couch, where people can consume content, where they already consume content, in the living room," he argues against VR headsets that tether users to PCs. The ultimate goal is to allow users to move in a 3D space naturally. "If you step forward in the real world, you do [the same] in the virtual one." Qualcomm's solution is a reference headset called Qualcomm Snapdragon VR820, which relies on the incredible processing power of their Snapdragon 820 processor and a clarity of a pair of 1440 x 1440 resolution AMOLED panels that support up to 70Hz 4K video playback and a low latency of 18ms. Intel has also revealed their untethered VR and AR platform, Project Alloy. Alloy uses dual RealSense cameras to monitor location and position of objects around the user, promoting the concept of mixed reality. Other big names in the VR game are expected to demonstrate their upcoming untethered VR systems in the near future.
5. A Spiritual Successor to Pebble
One of the hottest tech news stories of the Q4 of 2016 was the acquisition of Pebble by Fitbit, an American manufacturer of fitness products designed to help users stay motivated and improve their health by tracking activity, exercise, food, weight, and sleep. Pebble's talent and their homegrown smartwatch platform could help Fitbit better compete with Android Wear devices and high-end smartwatches from Apple. Unlike the products carrying the logo of either Google or Apple, both Pebble and Fitbit share data freely with other third-party apps and take a utilitarian approach to aesthetics. The upcoming successor to Pebble smartwatches is likely going to focus on health and fitness tracking while staying faithful to the original design philosophy, which helped Pebble rack up over $10 million in Kickstarter backings, becoming one of the biggest projects to date.
4. The Comeback of Smartglasses
In the world where the hype surrounding the initial release of Google Glass have fizzled out and morphed into skepticism about the entire concept, Snap Inc. have released an instant cult classic and single-handedly resurrected smartglasses from the ashes. Spectacles, a pair of funky video-recording sunglasses that take pictures and record video from the perspective of their wearer, removed everything that was nerdy and unappealing about Google Glass and replaced it with sheer, even if flawed, fun. After seeing the incredible success of Snap Inc's Spectacles, other tech and sunglasses manufacturers, such as RaptorAR and Vuzix, have decided to join the party with sharply focused products. Apple is rumored to be working on a pair of smartglasses as well, so we have a lot we can look forward to in 2017.
3. Project Jacquard
"Project Jacquard makes it possible to weave touch and gesture interactivity into any textile using standard, industrial looms. Everyday objects such as clothes and furniture can be transformed into interactive surfaces," states the team behind this amazing technology on the official website. In collaboration with their industrial partners, the creators of Project Jacquard have developed new conductive yarns that combine thin, metallic alloys with natural and synthetic yarns like cotton, polyester, or silk. These yarns are supposed to be indistinguishable from the traditional yarns that are used to produce fabrics today. When woven throughout the textile or at precise locations, Jacquard would provide manufacturers of wearable devices with a very discreet way how to capture touch and gesture data and wirelessly transmit them to mobile phones or other devices. One of the first articles of clothing that uses the technology is The Levi's Commuter Trucker Jacket. "Jacquard allows wearers to control their mobile experience and connect to a variety of services, such as music or maps, directly from the jacket. This is especially useful when it might be difficult to use the smartphone, like when you are riding on your bike."
2. Daydream VR
Mobile VR is seen by many as the perfect way how to experience the wonders of virtual reality, but the current technology is severely limited. On the one hand, there is Samsung Gear VR, which works only with a small number of flagship smartphones from the South Korean manufacturer. On the other hand, there is a large sea of Cardboard-compatible headsets that work with just about any Android smartphone but are limited in terms of graphical fidelity and the sense of presence they provide. Google wants to bridge this gap with Daydream, a virtual reality platform developed by Google for Android Nougat consisting of Daydream-compatible headsets, Daydream-ready smartphones, a wireless controller, and a special VR software mode that lets users use virtual reality apps, such as YouTube, Google Maps Street View, Google Play Movies & TV, and Google Photos in an immersive view. The first phone by Google, Pixel, is also the first Daydream-ready smartphone. Just like all upcoming Daydream-ready smartphones, Pixel has a crisp, low-persistence screen, ample processing power, and runs on the latest version of Google's mobile operating system. Many manufacturers, including Samsung, LG, HTC, Asus, Xiaomi, ZTE, and Huawei, have already stated they will be making Daydream-ready phones, headsets,t and controllers. In 2017, a compatibility with Google Daydream could be a major deciding factor when buying a new smartphone; even mid-range devices are now powerful enough to satisfy most users, so extra features such as smooth, high-fidelity virtual reality, will likely play a vital role.
1.   The Rise of Hearables
We have yet to witness the first big hearable release, but the steady rise of this niche type of werable devices represents the noticeable shift toward persistent ambient computing. The same shift is represented by AI-enabled assistants like Siri, Alexa, Cortana, or the Google Assistant. Persistent ambient computing is possible, to a great extent, thanks to the recent advancements in artificial intelligence and speech recognition. The main idea behind hearables is to shrink the technology inside Amazon Echo or Google Home and fit it inside a small in-ear headphone. Some of the first hearables on the market will focus on music control and phone calls, but others have higher aspirations. For example, The Pilot is an earpiece which translates between languages "using the latest technologies in speech recognition, machine translation, and the advances of wearable technology," as explained on the project's Indiegogo page. The possibilities of what could be achieved in another few years with this technology are mind-bending. The rise of hearables could lead to the same fundamental shift in communication, our access to information, and our ability to cross borders and cultures as the internet did.