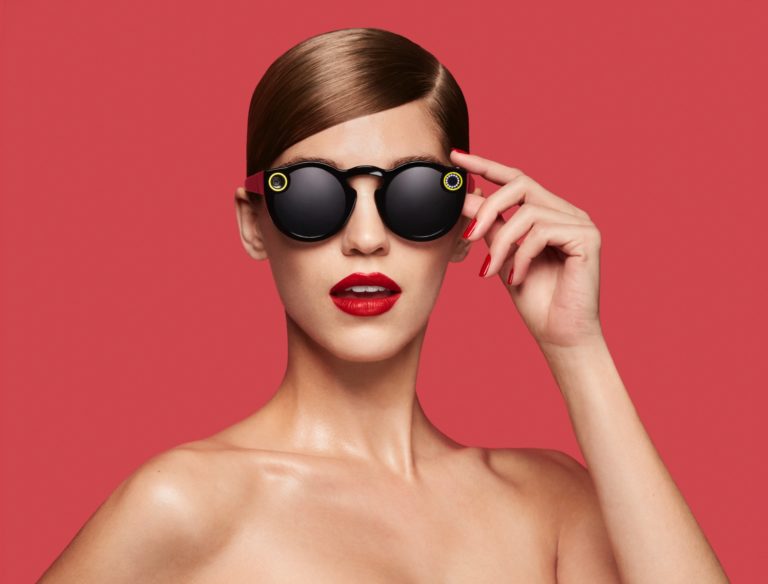 With headlines such as "Why I waited in line for Snapchat Spectacles" or "Hundreds brave long, cold lines to snap up Snapchat Spectacles" or even "How to Survive the Snapchat Spectacles Line," it seems that the company behind the popular image messaging and multimedia mobile application has managed to do something unexpected: resurrect smartglasses.

"[Smartglasses] are not going to happen," wrote Hayley Williams in her article posted in April 2016 on Gizmodo. The article contains a roundup of various Kickstarter projects, most of which live in obscurity to this day. Several commentators under the article shared her views and expressed their disinterest in the arguably dorky technology that first became available to public on May 15, 2014, with the release of Google Glass, an optical head-mounted display designed in the shape of a pair of eyeglasses.

At the time, the $1,600 gadget seemed to be spearheading an entirely new category of wearable devices, one that could fundamentally alter the way we interact with one another and the world around us. But in January 2016, Google has decided to suspend sales of Google Glass, ending the product's brief and quite unsuccessful life. "The problems Glass created outweighed the solutions Google thought it could solve. It's strange and unsettling to consider how disconnected Google was from the real world with Glass," commented Nate Swanner.

Arguably, Google Glass failed as a product because of the company's over reliance on early adopters willing to spend big bucks, developers of apps and solutions for which there was never any real audience to begin with, and support from large business partners, such as Twitter, who were all quick to drop the technology as soon as they've realized where it's heading.

What the world needed wasn't a large ecosystem and an entirely new way of living; it was merely a useful, simple-to-use product that wouldn't be out of reach for most folks. That product is now here, and its name is Snapchat Spectacles.

Spectacles came as a surprise announcement by Snapchat CEO Evan Spiegel, along with the launch of Snap, Inc., a camera company with a goal to empower people to express themselves. Priced at $130, the simple, plastic glasses with a camera inside neatly fit into the upper echelon of the impulse buy price category of novelty gadgets and toys, which is also occupied by products such as Amazon Echo and devices from Fitbit.

The idea behind the glasses is simple: you shoot a short 10- to 30-second long video clips that instantly upload to Snapchat via your smartphone. Because the camera shoots 115-degree wide-angle footage, you can view it either in landscape or portrait—the app will automatically level the view as you spin your phone around. Why would Snapchat implement a feature like this? Because it's fun. And that's what the glasses are all about.

There's something captivating about capturing the world around from the eye-level perspective; something that even a GoPro mounted on the head can't replicate. The familiar field of view brings with it an unrivaled degree of intimacy and emotional connection. Even relatively mundane, daily events are interesting to watch when replayed on your smartphone or computer, not to mention sharing them with your friends and family.

It also helps a great deal that the Snapchat Spectacles look completely non-threating, which is something Google Glass utterly failed to achieve. They are made from plastic yet well-built, have very prominent circular LED lights to let people around you know you are recording, and they even come in a colorful case that doubles as a charger. The fun design brings the best out of people, making everyone want to participate in your short snippets of recorded memories.

Snapchat has also decided to go with a very unorthodox distribution method: the Spectacles are sold through vending machines known as Snapbots. Snapbots are yellow, rectangular, vaguely resembling the Minions. These vending machines travel across the United States, never staying too long in one place. You can visit the official website of Spectacles to keep track of the Snapbot's current location (it seems there's just one Snapbot at the moment).

Despite everything that's great about the product, there's still plenty of room for improvement. The video quality could be better, it would be nice if Spectacles could shoot photos, and many people would certainly like to see a few extra styles of the glasses. But as a revival of a dying breed of wearable gadgets, Snapchat Spectacles deserve our praise.