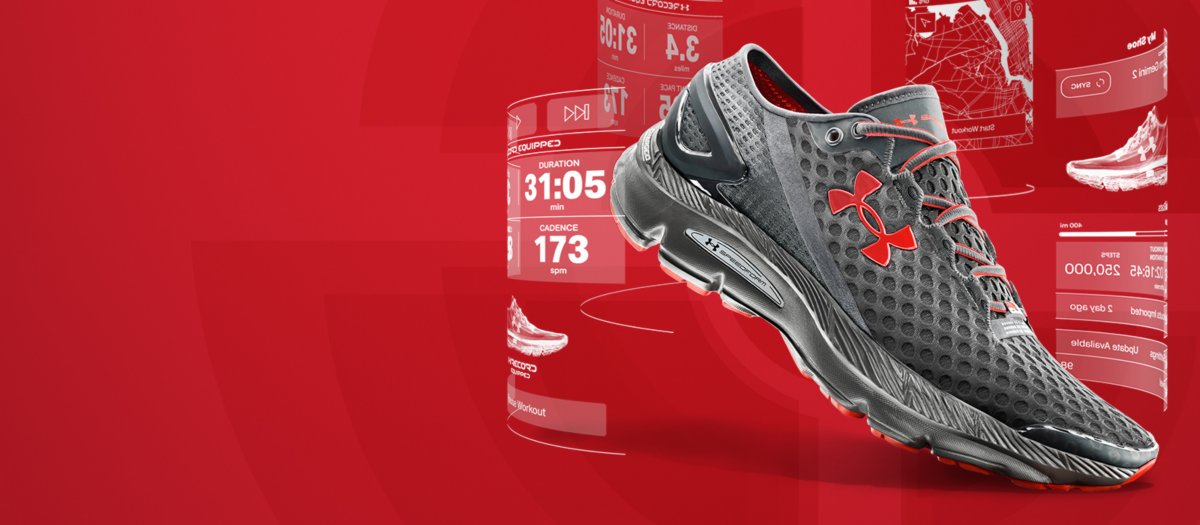 According to the International Data Corporation (IDC), 102.4 million wearable devices were shipped in 2016, and the wearable market is expected to double by 2021. But one wouldn't have guessed that the popularity of wearables is on the rise after attending the 2017 GSMA Mobile World Congress, which is a combination of the world's largest exhibition for the mobile industry and a conference featuring prominent executives representing mobile operators, device manufacturers, technology providers, vendors, and content owners from across the world.

The winner of the Best Wearable category at MWC 2017 was the Huawei Watch 2, which is a sporty smartwatch aimed predominantly at men.  While excellent in many ways, the Huawei Watch 2 isn't exactly a groundbreaking departure from all other bulky sports smartwatches, which have been dominating the wearable world for the past few years.

The Huawei Watch 2 feels like a wearable piece of technology first and a watch second. Even people who are used to wearing a watch all the time might find it difficult to get used to the extra weight or the daily charging, not to mention the complicated synchronization with other devices. That might explain why fewer consumers use their wearables daily over time, as stated in a report from PwC. Wearables simply still feel too unnatural to become habitual or part of our daily routines.

"I don't know about you, but when I'm adorning myself with wearable technology, I like it to feel natural. By that, I mean seamlessly integrated, so instead of being conscious that I'm wearing tech, I ideally want to reap the added bonus that it brings while not wearing any additional item: invisible, perhaps," summarizes the problem Forbes contributor Lee Bell.

Thankfully, it seems that the wearable industry has recognized the need for seamlessly integrated wearables because a new category of smart gadgets is emerging, and the name of this category is "invisibles."

As the name suggests, invisibles are so well-integrated that the users are not even aware of them unless they are actively taking advantage of the features they provide. Even though most invisibles that are currently available still focus mainly on the fitness market, there have already been several releases of invisible wearables that do other things besides heart rate monitoring. The Under Armour Gemini 3 RE are smart shoes with a built-in motion sensor that tracks, analyzes, and stores virtually every running metric, synchronizing wirelessly with the UA MapMyRun smartphone application. The shoes can take advantage of a smartphone's GPS sensor for even more comprehensive tracking, but they can also work on their own. Besides being packed with advanced electronic components, the Under Armour Gemini 3 RE also feature the innovative UA SpeedForm construction molds to the foot for a precision fit and the Threadborne midfoot panel for distinct style and enhanced ventilation. The shoes are available for $119.99 in two colors through Under Armour's official website. Most modern smartwatches have one thing in common: they don't look like traditional watches. They either fall into the same category of fitness-oriented products as the aforementioned Huawei Watch 2, or they go for the elegantly futuristic look of the Apple Watch. The Nokia Steel HR smartwatch is different, though. Featuring a traditional watch movement along with a small LCD display, the Steel HR shows all the information you might expect a smartwatch to show, including heart rate, number of steps, distance, calories burned, and alarm time, but without the annoying need for daily charging. The watch is also water resistant up to 50 meters and comes with a stylish black watchband that makes it look just as good when worn with jeans as it does with dress pants.

Under Armour have teamed up with audio experts JBL to produce a pair of wireless fitness-oriented headphones with a built-in heart rate monitoring functionality. Thanks to the ability of the JBL UA Sport headphones to monitor heart rate, users can receive updates for things like pace, distance, and heart-rate zones without looking at the display of a smartphone or smartwatch, which can be distracting and sometimes even impossible when in the zone. The heart rate monitoring functionality aside, the JBL UA Sport headphones offer excellent sound quality, good seal, and maximum comfort for daily listening. The headphones are water and sweat resistant, as fitness headphones should be, and they last up to 5 hours with audio and heart rate enabled on a charge. The Myontec Mbody connected shorts boast the most comprehensive and advanced training system available, featuring an array of sensors that capture heart rate, cadence, speed, distance, and other conventional performance. The sensors can also perform muscle overload analysis, determine training readiness based on warm-up monitoring, and analyze for imbalance and injury prevention. The shorts have been designed with the needs of cyclists, duathletes, and triathletes in mind, which is reflected in the use of 3D elastic compression textile by Carvico Revolutional, a leader in the national and international textile market. Unlike conventional sports shorts, the Myontec Mbody can be connected to a smartphone via Bluetooth and paired with the Mbody Live app, which is available for iOS and Android. Modern cycling helmets already do many things to make cycling safer and more enjoyable, but they don't help cyclists maintain a sharp focus on the road ahead. Every year, thousands of cyclists suffer serious and sometimes even fatal injuries because they use a smartphone for GPS navigation and communication. The Coros LINX smart helmet features wireless connectivity, allowing cyclists to wirelessly connect their helmet to their smartphone to listen to their own music, take phone calls, talk to fellow riders, and hear navigation and ride data through the helmet's open-ear Bone Conduction Technology and a precision wind-resistant microphone. The helmet is available in four colors and two sizes. Levi's Commuter Trucker Jacket is the first mass-produced article of clothing to feature Jacquard by Google, the first full-scale digital platform created for smart clothing that allows clothing manufacturers to add a new layer of connectivity and interactivity to everything from jackets to shoes to bags. In the case of the Levi's Commuter Trucker Jacket, touch-sensitive fabric is woven into the sleeve, and the remaining electronic components are incorporated into the design of the jacket in such a way that the jacket is washable and virtually indistinguishable from ordinary jackets. When paired with a smartphone, the touch-sensitive sleeve makes it possible to control music, navigation, or phone calls.
Conclusion
Together, all the invisible wearables described above demonstrate that consumers are interested in modern technology and its numerous benefits, but want to get them in a form that more seamlessly fits into their daily lives. As companies continue to develop new, more advanced textiles and sensors, we will likely see a boom of invisibles and the emergence of many never-before-seen smart products.