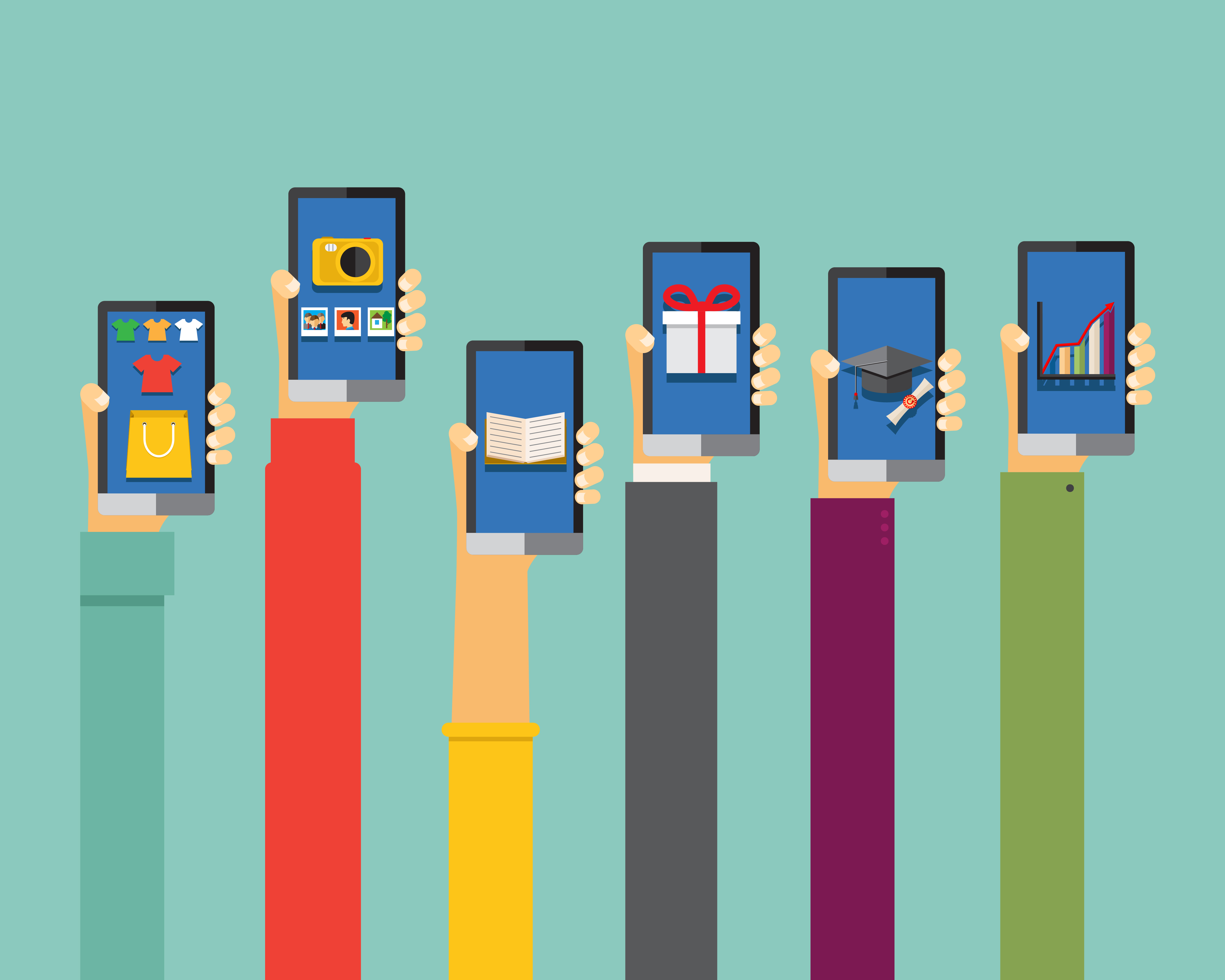 These days there's a mobile app for just about everything, so it figures that diet and nutrition trackers are becoming a big hit. They let you log your nutrition intake, shop for healthy foods and pick and choose healthy eating plans. Take a look at these 5 apps worth trying.
Fooducate (iOS, Android)
This mobile app helps you to both shop and eat healthy. It lets you quickly pull up nutritional information from the barcodes on food products and can help you make sense of those nutrition labels that otherwise come across as gibberish. The app shows you a letter grade from A to D, and offers up a quick summary of nutritional information in easy-to-understand language. It will also suggest healthier alternatives. Whether you eat out or cook, you can manually enter nutrition information. The mobile app also doubles as a calorie, exercise and intake tracker.
Shopwell (iOS; Android)
Shopping well is definitely the first step to eating well. That's the idea behind Shopwell that will scan barcodes and rate groceries according to your nutritional needs. The app creates a personal profile and will select from various nutritional goals while also implementing necessary dietary restrictions, like food allergies or vegetarianism. The app takes all these elements into account and uses them to score the items you scan while offering easy-to-follow nutritional pointers.
Calorie Counter Pro (iOS, Android)
This mobile app is an all-in-one exercise tracker, food scanner and nutrition log. Users can scan barcodes for nutritional information and input recipes and custom foods. The exercise tracker lets you enter over 500 different activities and you can also manually enter calories burned, distance and time for walking. What's more, there are planning features for dieters wishing to set a target weight or plan their exercise and eating.
Diet Point Weight Loss (iOS, Android)
Another mobile app that helps users select the right weight loss program for their needs. There are over 130 diets programmed under various categories as well as complete meal plans and shopping lists. The app will notify you that it is mealtime and help avoid those cravings or overeating. Whether you're going low-carb or full-on caveman, the app will have the plan for you.
Nutrino (iOS)
This is a meal planning and nutritional goals mobile app. It's been designed to work with other devices and apps to track physical activity and adjust food recommendations accordingly. Users are able to set their nutritional goals – be it muscle building, weight loss or healthy eating – and also set dietary restrictions such as halal, gluten-free or lactose-intolerant. The app will build a personalized meal plan based on the information and users can further customize the plan by inputting preferred foods or swiping for alternatives. Water intake, sleep and exercise can all be logged. Mobile Apps for Diet – Would You Use Them? Would you use these kinds of apps for your dietary and lifestyle requirements? Have you had any experience with them? Feel free to share in our mobile app section.