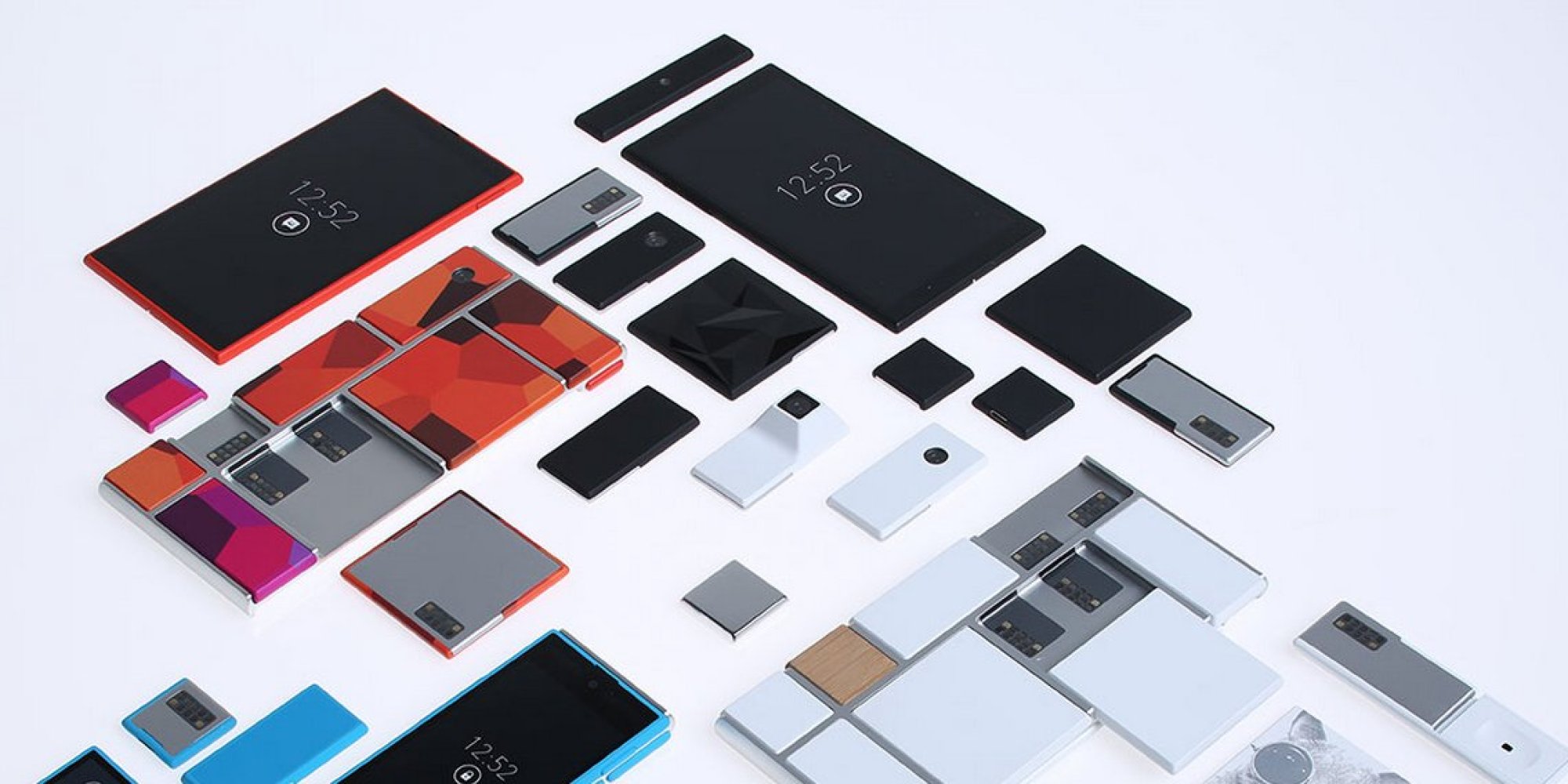 Modular Hardware: The Future of Smartphones or a Waste of Effort
One look at the current consumer electronics landscape is enough to tell us that the one-size-fits-all approach doesn't work. Consumers want choice, and manufacturers try their hardest to give it to them. The result is a fragmented market with devices catering to a wide range of budgets and requirements.

Despite this, most products, and especially smartphones, look the same. The mobile phone market has been relying on the same design language that can be attributed to Apple's 2007 release of the original iPhone. "Most contemporary smartphones largely look the same—slabs of plastic, metal, and glass, with large touchscreen displays, front and back cameras, and physical buttons thrown here and there for good measure," writes PhoneArena.

But there's a form factor that has lately been trying to stir the stale waters and do something original. Major smartphone manufacturers and tech companies such as Google have been trying hard to introduce modular smartphones, with the promise of improved longevity, lower electronic waste, and features that exactly meet the needs of individual customers.

As we approach the connected era, it becomes easier than ever to see just how useful modular smartphones and other electronic devices could be. Electric technicians would likely be willing to pay extra for an infrared camera that would allow them to spot a faulty capacitor, healthcare workers would benefit from having smartphones with integrated blood sugar and heart rate sensor, and personal trainers would surely be happy to turn their mobile phones into full-fledged fitness monitors.
Past, Present, and Future of Modular Smartphones
Some of the earliest modular personal communication devices were released in the late 90s. Visor from Handspring, a maker of Palm OS-based Visor- and Treo-branded personal digital assistants, was most likely the first mobile device that allowed users to expand the PDA's features using the Springboard expansion slot. Anyone could purchase a dedicated GPS, GSM, modem, or camera expansion module, as well as a large number of third-party modules. The only caveat was the fact that only one module could be used at a time.

An Israeli mobile phone company founded in 2007 by Dov Moran, Modu, tried something different with their 2008 announcement of a modular cellular device. This device could be used in various other devices, enabling users to personalize their mobile's looks and features by inserting it into a range of unique phone enclosures.

Modu's story isn't important because of what they achieved with their own modular phone, but because several of Modu Mobile patents were acquired by Google in 2011. Just two years later, Project Ara was announced by Google.
Enter Project Ara
Developed by the Advanced Technology and Projects team within Motorola Mobility, Project Ara was a modular smartphone project which was supposed to provide standard smartphone components, such as processors, displays, batteries, and cameras, as well as specialized components and frames. "The big sell behind Project Ara was that users could upgrade or switch out components of their phone at will. So, if you wanted a new camera or a faster processor, you would just swap one module out for another. Instead of having to buy a whole new phone, just upgrade individual parts," writes Christina Warren.

The project was inspired by an earlier effort called Phonebloks. The main goal of this open-source modular smartphone concept was to create an open platform that would allow third-party developers and tinkerers to produce so-called blocks. These blocks would be available in Blokstore, an app store for hardware, as Dave Hakkens, the company's founder explains his vision. Even though the project has exceeded its goal of 900,000 supporters on Thunderclap by October 2013, it faces many difficulties, such as its overall economic feasibility.

So, when Hakkens started collaborating with Motorola on Project Ara, it looked like the future was bright for modular smartphones. While Project Ara didn't offer such a high degree of modularity as Phoneblock, it still looked amazing. The central part of Project Ara smartphones would be a frame with a built-in battery, processor, antenna, radios, memory, and display components. The team behind the project has even developed a brand-new internal bus that can handle devices that may come and go at any time, offering data speeds up to 11.9Gbps.

Promotional videos showed musicians adding multiple loudspeakers and a high-fidelity microphone. Other modules were designed to provide health and fitness tracking features, add a secondary display, kickstand, storing compartment, and other more or less useful things.

Sadly, it seems that all work on Project Ara was suspended last year. According to Reuters, "Axing Project Ara is one of the first steps in a campaign to unify Google's various hardware efforts, which range from Chromebook laptops to Nexus phones." In other words, Google has realized that there's no room for modular smartphones.
The Era of Upgradable Gadgets May Be Over
Project Ara isn't the only modular platform that has failed to go anywhere. The sales of the LG G5 are below expectations, not in small part because of numerous complaints about broken modules and phone issues. "Common issues appear to be broken power buttons, blown out speakers, and issues with the small gap where the removable battery 'chin' compartment meets the phone's upper body," writes Raymond Wong. Among the modules available for the G5 are a dedicated camera module with a physical shutter button, a hi-fi module designed in collaboration with Bang and Olufsen to add high-quality audio playing capabilities to the LG G5, and a battery module.

There's also the Moto Z and Moto Mods, a family of snap-on extensions that magnetically attach to the back of the phone, adding specific features and functions. The current Moto Mod lineup includes a high-quality speaker from JBL, a compact projector that can project up to 70" on any surface, Hasselblad camera with 10x optical zoom and xenon flash, a battery pack, a magnetic vehicle dock, and others. Unlike the G5, Moto Mods don't seem to go anywhere, but it's safe to say that they failed to become as popular as Motorola would have hoped.

What's more, the Moto Z and LG G5 aren't nearly as modular as Project Ara or Phonebloks were intended to be. Rather than being primary components, these modules are more like accessories—very smart accessories, but still just accessories.
What has the Future in Store for Modular Smartphones?
Given all the above, it may seem that modular smartphones have proven to be a dead end. That's probably true, to some extent. Motorola wants to expand the Moto Mods program and attract indie developers and makers, and Otterbox has released a modular case for the iPhone, which gives users attachments for everything from tripods to lenses to flash storage. This goes to show that people still care about modularity, but only to a certain degree.

As Christina Warren writes, "It's nice in theory to think you upgrade your gadgets, but for better or worse, we live in a disposable gadget era. You use something for a few years and then either gift it or recycle it." If we compare smartphones from 3-4 years ago with smartphones that are available on the market today, we can clearly see what Christina is talking about.

"Moreover, the idea of actually upgrading your phone piece-by-piece is kind of a pain in the ass. You start out with a starter phone, but by the time you upgrade the camera, the processor, and the memory chip—you probably could have just bought a brand-new phone. And your new phone would probably be more advanced, snappier, and more fun to look at. It would probably cost less to just buy a new phone, too," Christina adds.

What's perhaps the most important is the fact that majority of customers only care about smartphones when their contract is due for renewal, and they can choose a new one either for free or for a small price. Modular smartphones don't fit into this cycle, but smart accessories do. They could be offered as optional extras by retailers and cellular providers, and they would also solve the problem of how to maintain the stock of modules.

With Bluetooth 5 officially adopted by the Bluetooth Special Interest Group (SIG) as the latest version of the Bluetooth core specification, there's nothing stopping smartphone manufacturers and third-party accessories manufacturers from creating a new generation of mobile phone accessories—one that would fulfill the promises made by the developers of modular smartphones.

It will still take some time before such accessories hit the market, but Moto Mods and the modular iPhone case from Otterbox already hint at what they could offer and how they could bridge the gap between fully modular smartphones and dumb accessories.


Comments
comments
Tags: mobile, project ara, smartphone
Trackback from your site.